Concrete Slab Construction in The Western Slope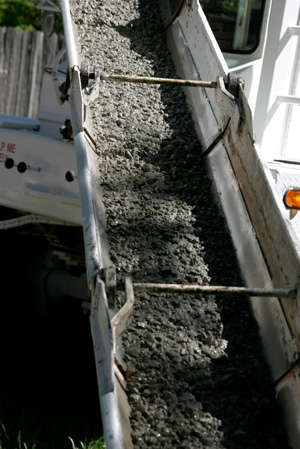 Site conditions and the intended use of a concrete slab determine the slab's design & construction details.
Expert slab-pouring, slab repair, footer, and foundation services
Whether it takes the form of a short walkway or the vast floor of a giant warehouse, a concrete slab is meant to provide safe, solid support day after day. But to deliver on this promise, a slab has to be built correctly from the start. Some contractors can meet slab construction requirements better than others.
Defender Concrete Solutions is The Western Slope's experienced and trusted concrete slab contractor. Our customers choose us for our quality concrete slab construction and repair and top-notch customer service. Our experienced team is also equipped to pour concrete in winter, making it easy to replace damaged concrete year-round.
Call the experts at Defender Concrete Solutions today at 1-844-428-0100 or click below to schedule a free estimate for concrete slab pouring and replacement in Palisade, Grand Junction, Montrose, and surrounding areas.
Our Concrete Slab Services
Commercial & residential
Free inspections & estimates
Slab repairs
Slab demolition
New slab construction
New concrete foundations
New concrete footers
Poured concrete sidewalks & patios
Slab raising & leveling
Slabs for driveways, garages, houses, sheds & commercial buildings
What makes a good concrete slab?
Smart slab design: Design details such as slab thickness, reinforcement, formwork, and finishing must be responsive to site conditions and to end-use requirements.
High-quality concrete: Characteristics such as strength, slump, curing time, and resistance to freezing are important considerations in many slab construction projects. The concrete supplier achieves specific batch requirements by varying the ratio of mixed ingredients and utilizing different additives. But this only happens when there is good communication between the contractor and the concrete supplier.
Excellent craftsmanship: From excavation and form construction to placement, finishing, and final site cleanup, it makes a huge difference when skilled people are doing the work. At Defender Concrete Solutions, we take pride in the high level of craftsmanship that goes into every job.
Avoid concrete slab problems with slab foundation pouring by Defender Concrete Solutions
To make sure you get the top-notch results you expect with your next slab construction project, contact the concrete repair experts at Defender Concrete Solutions. Our experienced technicians will evaluate your site, go over your plans, and provide a free estimate to complete the project from start to finish. In addition, we are setup to pour in winter, so you can replace damaged concrete and enjoy new concrete slabs for sheds, shops, driveways, patios, and more at a time when it's convenient for you.
Defender Concrete Solutions is proud to provide concrete slab construction services for residential and commercial properties throughout The Western Slope of Colorado, including Grand Junction, Palisade, Montrose, Fruita, Clifton, Delta, Rifle, Cedaredge, Whitewater, Loma, and nearby.
Looking for a price? Get a no cost, no obligation free estimate.